Posts for: February, 2019
By Olmito Family Dentistry
February 19, 2019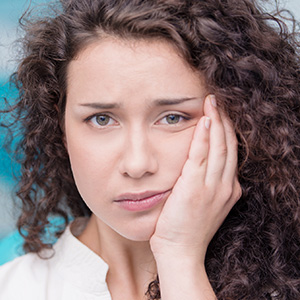 Physical pain is never pleasant or welcomed. Nevertheless, it's necessary for your well-being—pain is your body telling you something isn't right and needs your attention.
That fully applies to tooth pain. Not all tooth pain is the same—the intensity, location and duration could all be telling you one of a number of things that could be wrong. In a way, pain has its own "language" that can give us vital clues as to what's truly causing it.
Here are 3 types of tooth pain and what they might be telling you about an underlying dental problem.
Sensitivity to hot or cold. If you've ever had a sharp, momentary pain after consuming something hot like coffee or cold like ice cream, this could indicate several causative possibilities. You might have a small area of tooth decay or a loose filling. You might also have an exposed root due to gum recession, which is much more sensitive to temperature or pressure changes. The latter is also a sign of periodontal (gum) disease.
Acute or constant pain. If you're feeling a severe and continuing pain from one particular area of your teeth (even if you can't tell exactly which one), this could mean the pulp, the tooth's innermost layer, has become infected with decay. The pain is emanating from nerves within the pulp coming under attack from the decay. To save the tooth, you may need a root canal treatment to remove the decayed tissue and seal the tooth from further infection. You should see your dentist as soon as possible, even if the pain suddenly stops—that only means the nerves have died, but the decay is still there and threatening your tooth.
 Severe gum pain. If there's an extremely painful spot on your gums especially sensitive to touch, then you may have an abscess. This is a localized area of infection that develops in the gums either as the result of periodontal (gum) disease, or an infection spreading from the tooth pulp into the gum tissues. You'll need to see a dentist immediately for both pain relief and appropriate treatment (including a possible root canal) to heal the abscessed tissue.
If you would like more information on tooth pain and how to treat it, please contact us or schedule an appointment for a consultation. You can also learn more about this topic by reading the Dear Doctor magazine article "Tooth Pain? Don't Wait!"
By Olmito Family Dentistry
February 09, 2019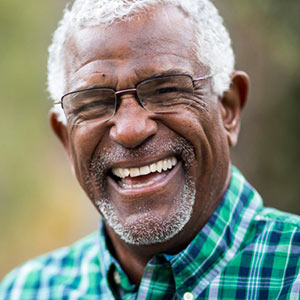 Like other aspects of our lives, aging can take a toll on our smile. Over a lifetime the effects of disease, teeth wearing and the foods we eat can cause our teeth and gums to look unattractive.
Here are 3 of the most common age-related dental problems and how we can help you "turn back the clock" on each one.
Discoloration. Teeth can dull and grow darker over time. And not just from what we eat or drink—age-related structural changes in the tooth can also cause discoloration. We can often alleviate external staining temporarily with teeth whitening. If the staining is heavy or it originates inside the tooth, then we can install life-like porcelain veneers or crowns to cover the discoloration. We can also use composite dental materials to alter the color of one darkened tooth so that it doesn't stand out from the rest of your teeth.
Wearing. Our teeth naturally wear down over time. If the wearing is excessive, though, teeth can look shorter and less youthful. Again, we can use veneers or crowns to change a tooth's outward appearance and make them look longer. We can also employ enamel contouring and reshaping that smoothes out sharper edges caused by wearing to give your teeth a softer, more youthful look.
Receding gums. On the other end of the spectrum, gums that have shrunk back or receded from the teeth can make them look much larger and unattractive. Our first step is to treat any gum disease present—the most common cause of recession—which often helps the tissues to regenerate. If your case is more advanced, though, you may also need grafting surgery to restore lost gum tissue. Using in-depth microsurgical techniques, surgeons attach grafted gum tissue at the recession site. Over time new tissue will grow, restoring adequate gum coverage.
You can also improve your appearance at any age with orthodontics. Besides a more attractive smile, properly aligned teeth tend to wear more slowly and evenly. This and proper daily oral hygiene and regular dental care can keep your teeth looking younger even in your later years.
If you would like more information on gaining a more youthful smile, please contact us or schedule an appointment for a consultation. You can also learn more about this topic by reading the Dear Doctor magazine article "How Your Dentist can help you Look Younger."