Posts for tag: missing teeth
By Olmito Family Dentistry
August 23, 2017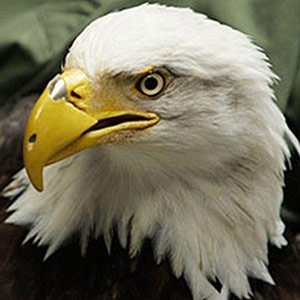 Imagine not having your upper teeth for talking and eating, not to mention your appearance, and you'll have some idea of what Beauty the bald eagle experienced after losing the top of her beak to a hunter's bullet in northern Idaho. She couldn't groom or feed herself and could barely drink water, relying instead on the conservation group that had taken her under their wing for assistance. But the magnificent raptor was eventually made whole and able once again to eat, drink and preen unaided. It took a visionary mechanical engineer and a very skillful dentist who designed and attached the first-of-its-kind bald eagle "dental" prosthetic — dubbed the "bionic beak."
Prosthetic Teeth for Humans
Fortunately, the field of human prosthetic dentistry (or prosthodontics) is much more advanced than it is for our avian friends. We have several options for replacing missing teeth (as well as parts of missing teeth) that restore aesthetic appearance and functionality while potentially preventing other problems such as the drifting out of alignment or loss of remaining teeth.
Bridges. As the name suggests, these custom-made devices span the area that is missing a tooth/teeth. Fixed (not removable) bridges are made up of an artificial tooth/teeth fused between two crowns that fit over your existing teeth or dental implants (see below) on either side of the gap. There are removable bridges, but they are considered temporary fixes.
Dentures. These are custom-made removable replacements for missing teeth. Partial dentures offer a removable alternative to fixed bridges and are used when some teeth are missing in an upper or lower arch (jaw). Full dentures are used when all teeth are missing in an arch. Replacement teeth are embedded in an acrylic base that fits over your gums and mimics their color.
Dental Implants. These are the closest thing to having your own tooth/teeth back. An implant is a small titanium post that is placed in the jawbone beneath the gum to serve the same purpose as a tooth root. Once the bone joins to the implant (a process called osseo-integration), a lifelike crown is attached to it.
We would be glad to discuss which option would be right for you.
If you have questions about tooth replacement, please contact us or schedule an appointment for a consultation. You can also learn more by reading the Dear Doctor magazine articles "Dental Implant Surgery," and "Crowns & Bridgework." Beauty the eagle's story of rehabilitation can be found here: http://blog.theanimalrescuesite.com.
By Olmito Family Dentistry
July 01, 2017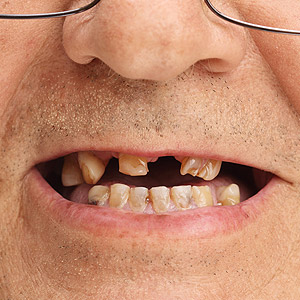 There are plenty of options today for replacing missing teeth, including dental implants. But if the teeth have been missing for some time, complications can arise that limit your restorative options.
The most consequential possibility is bone loss. Bone has a life cycle: old cells dissolve (resorb), and are then replaced by new cells, stimulated to grow by the forces applied to the teeth during chewing. But the bone won't receive this stimulation if a tooth is missing — so growth slows down, which causes the bone volume to diminish with time.
Another complication can occur involving other teeth around the open space. These teeth will naturally move or "drift" out of their normal position into the missing tooth space. As a result we may not have enough room to place a prosthetic (false) tooth.
If either or both of these complications occur, we'll need to address them before attempting a restoration. Bone loss itself could eliminate dental implants as an option because they require a certain amount of supporting bone for correct placement. Bone loss could also make correcting misaligned teeth difficult if not impossible.
It might be possible, though, to regenerate lost bone with a bone graft. The graft is placed, sometimes along with growth stimulating substances, within the diminished bone area. It then serves as a scaffold upon which new bone can form.
If the bone becomes healthy again, we can then attempt to move any drifted teeth back to where they belong. Besides braces, there's another treatment option especially popular with adults: clear aligners. These are a series of removable, clear plastic trays that, like braces, exert gradual pressure on the teeth to move them. Patients wear each individual tray for about two weeks, and then switch to the next tray in the series to continue the process.
Unlike their traditional counterparts, clear aligners can be removed for cleaning or for special occasions. More importantly, they're much less noticeable than traditional braces.
Once any problems with bone health or bite have been addressed and corrected, you'll have a fuller range of options for replacing your missing teeth. With a little extra time and effort, you'll soon be able to regain a smile you'll be proud to display.
If you would like more information on dental restoration, please contact us or schedule an appointment for a consultation.