All professionals at Olmito Family Dentistry maintain the highest levels of accreditation and pursue ongoing education to stay abreast of the latest trends in the medical field. Read on to learn more about our staff's experience and training.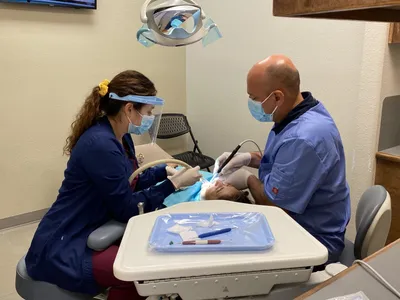 Dr. Gonzalo Braunthal, DMD
Dr. Braunthal was born in Santiago, Chile and has lived in the Rio Grand Valley for the last 15 years. He grew up in Torrance, CA and after high school served in the United States Navy. Dr. Braunthal attended UCLA in Los Angeles, CA where he recieved a degree in Molecular , Cell, and Developmental Biology. He then earned a Doctorate of Medical Dentistry from Tufts University School of Dental Medicine. After college he decided to move to South Texas where he enjoys the tranquil and family orriented way of life in the Rio Grand Valley. Dr. Braunthal is an animal lover and has 3 poodles he considers his babies. Most of all Dr. B really enjoys helping in any way he can all the people of South Texas.
Jennifer Heath, RDA
Karina Ocana, RDA
Yesenia Martinez, Dental Hygenist
Marco Vara, Harlingen Prosthodontic Studio